Country Club Cinema
2405 Butano Drive, Sacramento, CA 95825
Guest Services: (916)913-1920
Movie Showtimes: (916)550-1673
Visit the new LUXURY CINEMA at the up & coming Country Club Plaza

Two large / auditoriums
11 Auditoriums with sound

Luxury Electric Recliners in all 13 auditoriums

Reserved Ticketing, chose your exact seat

Expanded menu offerings including Beer, Wine and Cocktails
Showtimes for

Choose your date then select "GO"

Print Showtimes
click showtime to purchase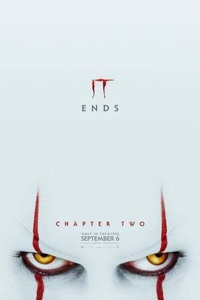 Jessica Chastain , Bill Skarsgård
Rated R - 2 hr. 49 min.
Ticket Prices
NEW LOWER WEEKDAY PRICING STARTS 7/29
General Admission (Age 12+)
Weekday$10.50
Weekend$10.75
Matinee (before 6pm)
Weekday$7.50
Weekend$8.00
Children (Age 11 and under)
Weekday$7.50
Weekend$8.00
Seniors (Age 62 and over)
Weekday$7.50
Weekend$8.00
---
* Weekdays = Monday, Wednesday, Thursday
* Weekends = Friday, Saturday, Sunday
UPCHARGES
$2.00
|
* $2.00
* For select features only.
---
*2 and under are free to "G" and "PG" movies only, when sharing a seat with a ticket holder. All ages require a ticket to PG-13 and R rated movies.
*No child discount for "R" rated films. Children of all ages will be charged full general admission for all rated R movies. No one under 17 is permitted to attend any R-rated movie unless accompanied by their parent or legal guardian over the age of 21.
SPECIALS (upcharges still apply)
EARLY-BIRD SPECIAL (all shows before 11am)$6.50
$5.00**
**Not valid on opening day of any feature or on Holidays. Not valid for special engagements.
---
Movie tickets purchased online through our site or
Fandango, include a non-refundable
Transaction Service fee.
---
Backpacks/Packages/Bags:
To ensure the safety of our guests and employees, we reserve the right to inspect any backpacks, packages or bags entering the theater.
Thank you for your cooperation.
Special Event