Fairfax Theatre
9 Broadway, Fairfax, CA 94930
Guest Services: (415)453-8505
Movie Showtimes: (415)453-5444
DIGITAL PROJECTION & SOUND - in all auditoriums
LUXURY ELECTRIC RECLINERS - offering the utmost in comfort
RESERVED SEATING - select your exact seat in advance
BEER & WINE - now available at our concession stand
CLEAN SOLAR POWER - the nation's first modern multiplex cinema equipped with solar power
Purchase Advance Tickets by selecting a showtime below (low 50 cent service fee per ticket)
Showtimes for

Choose your date then select "GO"

Print Showtimes
click showtime to purchase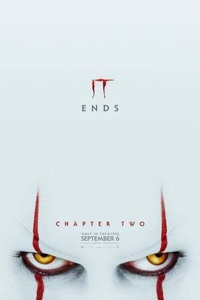 Jessica Chastain , Bill Skarsgård
Rated R - 2 hr. 49 min.
| Luxury Electric Recliners | Reserved Seating
5:00
Ticket Prices
GENERAL ADMISSION (age 12 and older)
• Weekend * $12.75
• Weekday * $11.75
MATINEE (shows starting before 6:00PM)
• Weekend * $9.00
• Weekday * $8.50
CHILD (age 11 and under)
• Weekend * $9.00
• Weekday * $8.50
SENIOR (age 62 and older)
• Weekend * $9.00
• Weekday * $8.50
BARGAIN TUESDAYS (all Shows, all Day)** $6.00
---
* Weekend Pricing applies to Friday, Saturday, Sunday, any Legal Holiday and Thursday Preview Shows.
* Weekday Pricing applies to Monday to Thursday (except for Legal Holidays and Preview Shows).
** Individual Upcharges still apply for ALL Amenity upgrades where applicable. Certain Release Restrictions may also apply, such as, Not valid on opening day/week of any feature, special engagements and/or on Holidays.
UPCHARGES
•
$2.00
---
Age 2 and under are free to "G" and "PG" movies ONLY when sharing a seat with an ADULT Ticket holder.
All ages require a ticket to PG-13 and R rated movies.
No CHILD discount for "R" rated films. Children of all ages will be charged full ADULT General Admission for all rated R movies.
No one under 17 is permitted to attend any R-rated movie unless accompanied by their parent or legal guardian over the age of 21.
---
Movie tickets purchased online through our site or Fandango, include a non-refundable Transaction Service fee.